News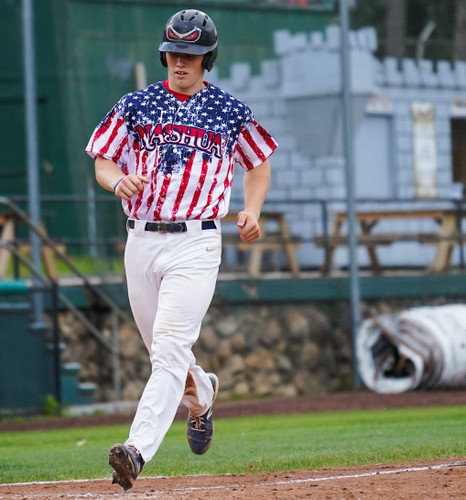 Saturday, August 4, 2021
By Mark Colley | Silver Knights media relations | @markcolley on Twitter
The Nashua Silver Knights came away with only one hit in their 4-0 loss to the Vermont Lake Monsters on Saturday, failing to reboot a struggling offense that has evaporated in the last two days.
Since Nashua's eight-game winning streak — the second-longest in franchise history — came to an end in a 9-5 loss on Thursday, the Silver Knights haven't scored a run in 21 innings, 18 of which have come against the Lake Monsters. They've collected only five hits.
Jack Penney got the only knock for the Silver Knights on Saturday, hitting a triple to lead-off the top of the fifth inning. While catcher Nate Goranson followed up Penney with a fly ball to right field, Penney was thrown out trying to score.
In total, Nashua only had four baserunners, thanks to two walks and a hit by pitch. They struck out 10 times.
Starter Aidan Crowley did his best to keep the Silver Knights in the game, pitching 5.2 innings of one-run ball. In his best start of the season, Crowley only gave up two hits to Vermont and struck out six batters.
One of those hits was a single by Tyler Favretto in the second inning, scoring one of two walks Crowley issued to start the inning. Ryan Hohmann would later give up three runs in relief over two innings of work.
The Silver Knights will wrap up their three-game set against the Lake Monsters on Sunday with a 5:05 pm first pitch. Griffin Young will be on the mound for Nashua as they look to end their three-game losing streak.