News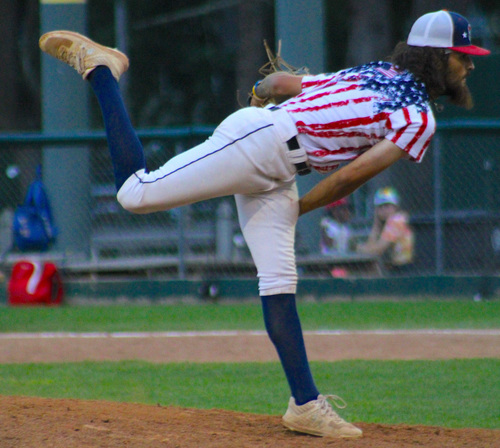 Tuesday, August 3, 2021
By Mark Colley | Silver Knights media relations | @markcolley on Twitter
The best stretch of the Nashua Silver Knights' season continued on Tuesday night, as they defeated the Norwich Sea Unicorns 5-2 to win their sixth straight game and seventh in their last 10.
The pitching continues to perform well, with three or fewer runs allowed in each game of Nashua's winning streak. That continued with 5.2 innings of one-run ball from starter Shea Ryan and 3.1 innings of one-run relief from the bullpen on Tuesday.
The offense, despite never racking up the total in one inning, relied on patience at the plate to get the job. The Silver Knights walked 10 times and recorded only four strikeouts.
The scoring started in the first inning, when an error by Norwich's first baseman allowed Brandon Fish to score. Connor Hujsak scored later that frame on a wild pitch.
The Silver Knights would score one more each in the fourth, eighth and ninth. Fish and Sam McNulty both recorded doubles, with McNulty extending his on-base streak to 14 consecutive games. Hujsak and Logan Ott both reached base three times with a single and two walks each.
The win against Norwich is especially important as the Silver Knights attempt to claw their way out of last place in the Futures League. With the win, Norwich is now tied for seventh, only a half-game up in the standings on Nashua.
The Sea Unicorns are tied with the New Britain Bees, who will play the Silver Knights on Wednesday. Nashua will look to extend its winning streak and take seventh place in the standings.