News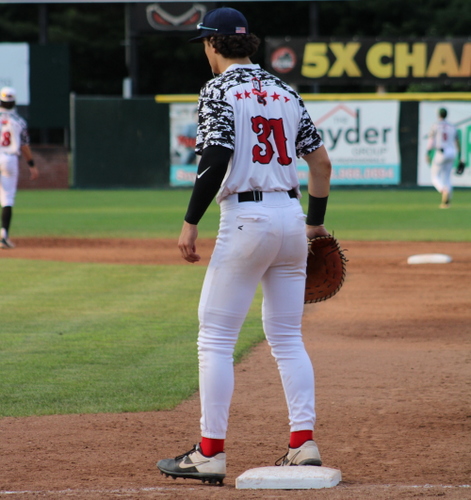 Friday, July 29, 2021
By Mark Colley | Nashua Silver Knights | @markcolley on Twitter
A breakout first inning and phenomenal bullpen powered the Nashua Silver Knights to an 8-3 win over the Worcester Bravehearts on Thursday, ending their longest road trip of the season with a victory.
The Silver Knights scored three runs in the top of the first, with a throwing error by Worcester's catcher allowing one run to score before Patrick Casserly hit his third home run of the season. While the Bravehearts tied the game in the fourth inning, Nashua scored two in the sixth and three more in the ninth to come away with the win.
Alongside Casserly's first inning home run, left fielder Will MacLean had a strong day at the plate, making use of his three plate appearances after pinch hitting for John Mead in the sixth. MacLean hit two doubles and walked, driving in two runs.
Five Silver Knights, including Connor Hujsak, Kevin Skagerlind, Casserly and Shane McNamara, ended up with two-hit days. Skagerlind also walked.
On the mound, Timmy Kalantzakos pitched six solid innings, giving up three runs — two earned — on six hits, no walks and four strikeouts. While Nashua held a two-run lead when he left the game, the bullpen was phenomenal.
Mike Untracht, Joe Nastasi and Gabe Driscoll combined to pitch three perfect innings to close out the ballgame, maintaining the Silver Knights' narrow lead and ensuring victory.
The win gives Nashua a 2-4 record on their seven-day road trip. The Silver Knights will return home to Holman Stadium on Friday with a 6:00 PM game against the Westfield Starfires, with Red Sox legend Rico Petrocelli throwing out the first pitch.