News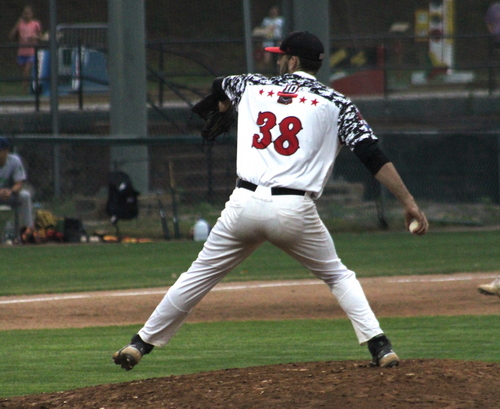 Tuesday, July 27, 2021
By Mark Colley | Silver Knights media relations | @markcolley on Twitter
The Nashua Silver Knights lost 3-1 to the Vermont Lake Monsters on Tuesday night, failing to come up with a big blow despite outhitting Vermont 7-4.
All except one of Nashua's seven hits were singles and only one came with a runner in scoring position — Brandon Fish's RBI single in the third inning. While it gave the Silver Knights the early lead, Vermont scored two in the bottom half of the inning and another in the fourth.
For the Lake Monsters, it's their 30th win of the season and their 18th victory in the last 20 games. With the Brockton Rox's game postponed, Vermont is now tied for first place with Brockton in the Futures League as the postseason approaches.
Shortstop Connor Hujsak led the meak offensive showing for the Silver Knights, collecting two hits, including Nashua's only extra-base hit. Hujsak has reached base safely in each of his last eight games.
On the mound, Shea Ryan's mediocre night couldn't make up for the lack of offense. He gave up three runs on three walks and seven strikeouts in four innings.
It was just his second start of the season after he made his first nine appearances out of the bullpen. He has now struck out seven batters in back-to-back outings.
Gabe Driscoll pitched two stellar innings out of the bullpen, giving up one hit but striking out five. He lowered his ERA to 3.10.
The Silver Knights will return to action on Wednesday in their second of two road games against the Lake Monsters. First pitch is scheduled for 7:05 PM.