News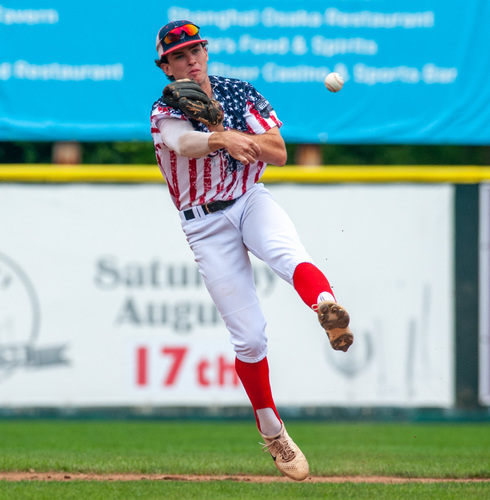 Friday, July 23, 2021
By Mark Colley | Silver Knights media relations | [email protected]
The Nashua Silver Knights dropped both ends of their doubleheader against the Brockton Rox on Friday, losing the first game 6-3 and game two 2-1.
In game one, Nashua got out to an early 1-0 lead when Kevin Skagerlind was hit by a pitch and Brandon Fish hit a single. Will MacLean cashed the runner in on a groundout, but Brockton came right back and scored three runs in the bottom of the first on four straight singles and a groundout.
It was a deficit Nashua couldn't overcome. The Rox tacked on one in the fourth and two in the sixth, while Nashua only scored two runs in the seventh inning.
Shane McNamara led the Silver Knights' offense with a double and single in three at-bats.
In game two, Nashua's offense didn't fare much better. Sam McNulty went three-for-three out of the leadoff spot, but the Silver Knights only collected two other hits and one walk.
Like game one, Nashua scored one run in the first inning. They went scoreless for the rest of the five-inning, rain-shortened match-up, while Brockton took the lead with a two-run fourth and came away with the win.
The doubleheader sweep gives the Silver Knights 30 losses on the season, exactly double their 15 wins. It also drops them 13 games out of first place and 8.5 games out of a playoff berth — ground that will be nearly impossible to make up in the remaining 23 games of the season.
Nashua will continue its seven-day road trip on Saturday against the Worcester Bravehearts. First pitch is scheduled for 6:30 p.m.