News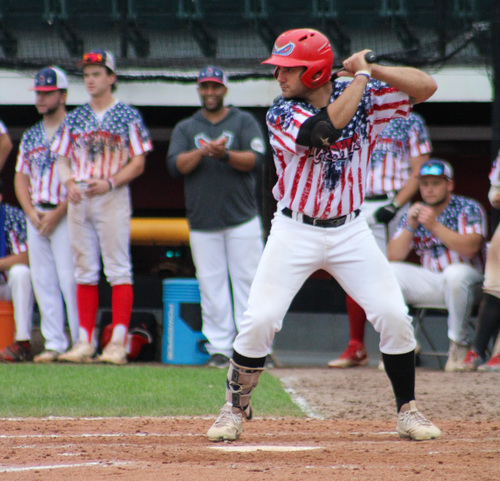 Tuesday, July 20, 2021
By Mark Colley | Silver Knights media relations | @markcolley on Twitter
John Mead's big day carried the Nashua Silver Knights to an 11-4 win over the Worcester Bravehearts on Tuesday night, helped by a strong first start from Shea Ryan.
Mead went five-for-six and drove in the first five runs of the game for Nashua, ending just a double shy of the cycle. He had an RBI triple in the first inning, a three-run homer in the third and three more singles to cap off his best night of the season.
While Mead struggled in his first five games as a Silver Knight, he's quickly found his stroke and blossomed into one of the best hitters on the team in the last three games. While he went hitless on July 18, he had three hits — including a double — on July 17.
Mead's offensive outburst was backed up by Ryan, who made his first start of the season after 15 innings out of the bullpen. His performance should be enough to earn him another start, as he pitched 4.2 innings, gave up two runs and struck out seven.
The Bravehearts scored two runs in the sixth, but it was their biggest inning of the night as Nashua largely kept Worcester off the basepaths.
Other standout offensive performances for Nashua include right fielder Kevin Skagerlind, who went two-for-four with a walk, and Sam McNulty, who drove in two runs and had a double. Nate Goranson also walked three times.
The Silver Knights will return to Holman Stadium on Wednesday for a 6:00 p.m. match-up against the Norwich Sea Unicorns.