News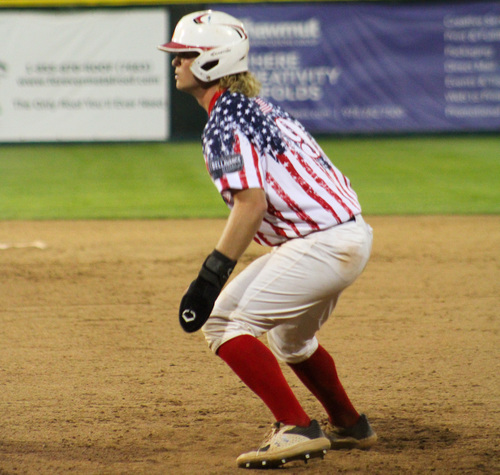 Saturday, July 10, 2021
By Mark Colley | Silver Knights media relations | @markcolley on Twitter
Powered by an offensive explosion, the Nashua Silver Knights outpowered the Brockton Rox 10-3 on Saturday, defeating the best team in the league to end Nashua's five-game losing streak.
Brandon Fish had three singles and drove in two runs from the leadoff spot, extending his hitting streak to 10 straight games. Logan Ott also had three hits while Nate Goranson drove in three runs with a single and double.
Meanwhile, starter Jack Beauschesne kept the Rox — who have the second-highest team on-base percentage in the FCBL — off the board until the sixth inning. In 5.1 innings of work, Beauchesne only gave up the one run.
It was a bounceback game for Nashua, which had been searching for its first win since June 29. Over that span, the Silver Knights sunk deeper into last place in the league and, with the win, now sit 11.5 games back of first place.
The main fuel behind the offensive explosion was the seventh inning, during which the Silver Knights scored seven runs. All the runs came around to score with two outs — something Nashua has struggled to do over the course of the season.
The Silver Knights will return to Holman Stadium on Sunday, when they face off against the Westfield Starfires at 3:00 p.m.