News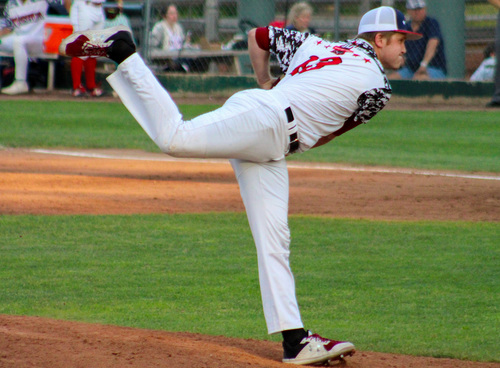 Wednesday, July 7, 2021
By Mark Colley | Silver Knights media relations | @markcolley on Twitter
Eight Nashua Silver Knights players were named 2021 East Division All-Stars on Wednesday, booking their ticket to the Futures League All-Star Game on July 13 in New Britain, CT.
Nashua's All-Star squad is headlined by infielder Brandon Fish, who leads the team with a .353 batting average through 14 games. Starter Aidan Crowley, with a 3.13 ERA and 25 strikeouts in 23 innings, leads the Silver Knights' pitching selections.
Crowley was also named to the Futures League
Team of the Month
for May and June on Wednesday.
"The Futures League is excited to come together once again for two days filled with baseball and plenty of fun in New Britain," FCBL commissioner Joe Paolucci said in a
press release
. "We look forward to the opportunity to showcase our best players with the return of the All-Star Game — our biggest event of the summer — in front of a passionate fan base."
Fish and Crowley are joined by catcher Greg Bozzo, infielder Connor Hujsak, outfielder Logan Ott and relievers Gabe Driscoll, Ryan Hohmann and Ryan Murphy.
Hohmann has the second-lowest ERA of any Nashua reliever at 0.81, while Driscoll has given up only five runs in 11.2 innings. Murphy has struck out 11 in 7.2 innings.
In addition to the All-Star Game on July 13, the Home Run Derby — featuring one representative from each team — will be held on July 12. The Silver Knights will be represented by Hujsak.
One more player will be added to both the East and West teams through an All-Star fan vote. Ballots will feature one player from each Futures League team and details on how to vote will be released later this week.
Tickets to the All-Star Game can be purchased through the
New Britain Bees
. Admission to the Home Run Derby is free.