News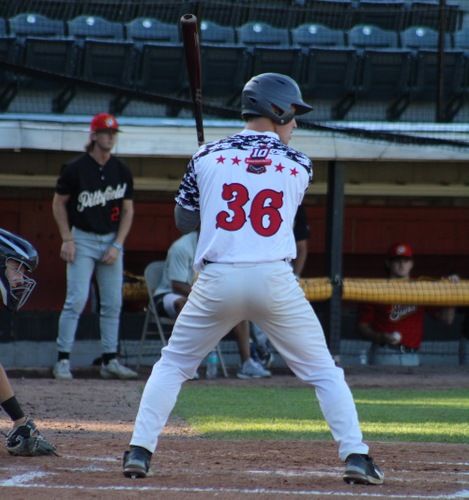 Sunday, July 4, 2021
By Mark Colley | Silver Knights media relations | @markcolley on Twitter
Despite a three-hit day from second baseman Brandon Fish, the Nashua Silver Knights dropped their July 4 matchup 8-1 to the Pittsfield Suns, falling to 9-20 on the season.
Fish had a single and two doubles out of the fifth spot, continuing his hot streak even after a long stretch without games. The Silver Knights hadn't played since June 29, thanks to four consecutive rainouts.
But the layoff appeared to hurt most of the offense, as Nashua scored less than four runs in a game for the first time since June 23. Besides Fish, no Silver Knight had more than one hit. Connor Hujsak and Dylan O'Sullivan both had a single and a walk.
The Silver Knights' pitching, strong through the first five innings, gave up three runs in the sixth and four in the eighth.
Wyatt Scotti was strong again in his start, going only 3.2 innings but keeping Pittsfield off the board. He's now made four starts and given up two runs or less in each of them, good for an ERA of 1.29.
But out of the bullpen, Gabe Driscoll — previously one of the strongest relievers on the Silver Knights — gave up three runs and LT Pare gave up four (one earned).
The loss puts Nashua 10 games back in the standings of Pittsfield, which leads the Futures League with 20 wins and an 8-2 record in their last 10 games.
The Silver Knights will try to make up ground in a rare Monday game, scheduled for 7:05 p.m. against the Vermont Lake Monsters. Nashua returns home on Wednesday.