News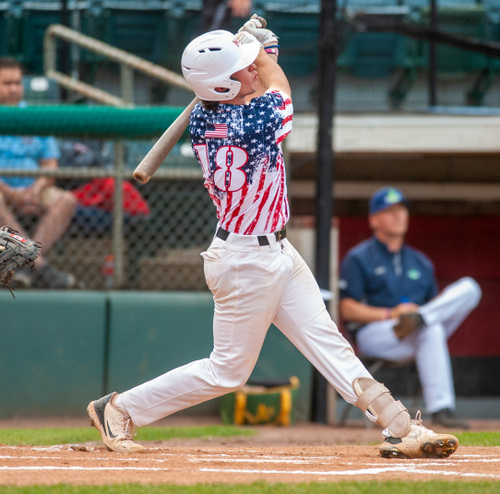 Sunday, June 27, 2021
By Mark Colley | Silver Knights media relations | @markcolley on Twitter
WORCESTER, MA - The continuing success of the Nashua Silver Knights' lineup wasn't enough against the Worcester Bravehearts on Sunday, who put up a six-run inning en route to a 9-6 win.
Nashua pitching, which held opposing batters to just four runs over their previous 16 innings, struggled to retire a normally-subdued Worcester lineup. Starter Nick Remy and reliever Shea Ryan both pitched four innings, combining to allow 15 baserunners and seven earned runs.
Remy, back in the rotation after a long layoff, was coming off one of the best relief appearances of the year for the Silver Knights in their walk-off 3-2 win against the Vermont Lake Monsters on June 18. That time out, he didn't give up a hit and walked four in three innings.
Ryan has also found success this season, although he did struggle in his last outing. Before his previous two appearances, Ryan had a 1.50 ERA.
But both of Remy and Ryan's bad days came on Sunday, failing to keep up with an offense that has found sudden success over the last week.
While Nashua still sits last in the league in runs scored, it has scored four runs or more in five consecutive games after failing to score more than four runs in ten straight. More and more bats are starting to contribute in the lineup, including Sam McNulty, who led the way Sunday with a triple, single and two RBI.
Brandon Fish also had two RBI, while Kevin Skagerlind contributed with two singles and a walk. Logan Ott also had two hits. Both Greg Bozzo and Lucas Carmichael walked twice.
The Silver Knights will look to find a happy medium between hitting and pitching on Tuesday, when they return home from their five-game road trip to face the Pittsfield Suns at Holman Stadium. First pitch is scheduled for 6 PM.