News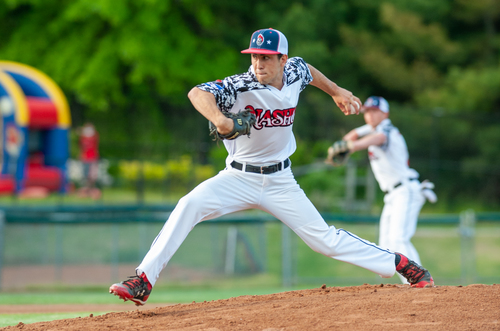 By Mark Colley
Sloppy defense and a struggling lineup combined for the Nashua Silver Knights' 12th loss of the season on Wednesday night, as they fell 6-1 to the Norwich Sea Unicorns at Dodd Stadium.
Nick Guarino, making his third start of the year, allowed four runs in five innings — but only one of them was earned. An error by shortstop Connor Hujsak allowed one run to score in the first, while an error by first baseman Dylan O'Sullivan cost Nashua another two runs in the third.
At the same time, Nashua's offense couldn't overcome the deficit. A consistent point of frustration this season, the Silver Knights combined for only four hits and two walks while striking out 11 times.
With another one-run game in the books, Nashua has averaged 3.5 runs over its last 10 games and hasn't scored more than four runs in a game since June 11. While the pitching staff has largely given the Silver Knights a chance, the lineup hasn't been able to take advantage of it.
Hitting out of the third spot in the lineup, Hujsak had a triple in the top of the ninth, while Brandon Fish doubled in the fifth inning.
Nashua scored its one run in the third inning, when Greg Bozzo singled and Tyler Gonzalez drove him in with one out. But what could've been a big inning went south when Gonzalez was caught stealing and Kevin Skagerlind struck out.
Coming out of the bullpen, LT Pare had a strong appearance, rebounding from a rough start to the season. He gave up a single to Sea Unicorn Michael Torniero that was erased when Torniero was caught stealing and faced the minimum in one inning.
The Silver Knights will return to action Thursday looking for an offensive outburst against the Pittsfield Suns. Starting for Pittsfield is Tim Cianciolo, who has back-to-back starts of at least five innings and no runs allowed. First pitch at Holman Stadium is scheduled for 6 PM.