Clinics
Get your baseball fix this summer at the Nashua Silver Knights baseball clinics!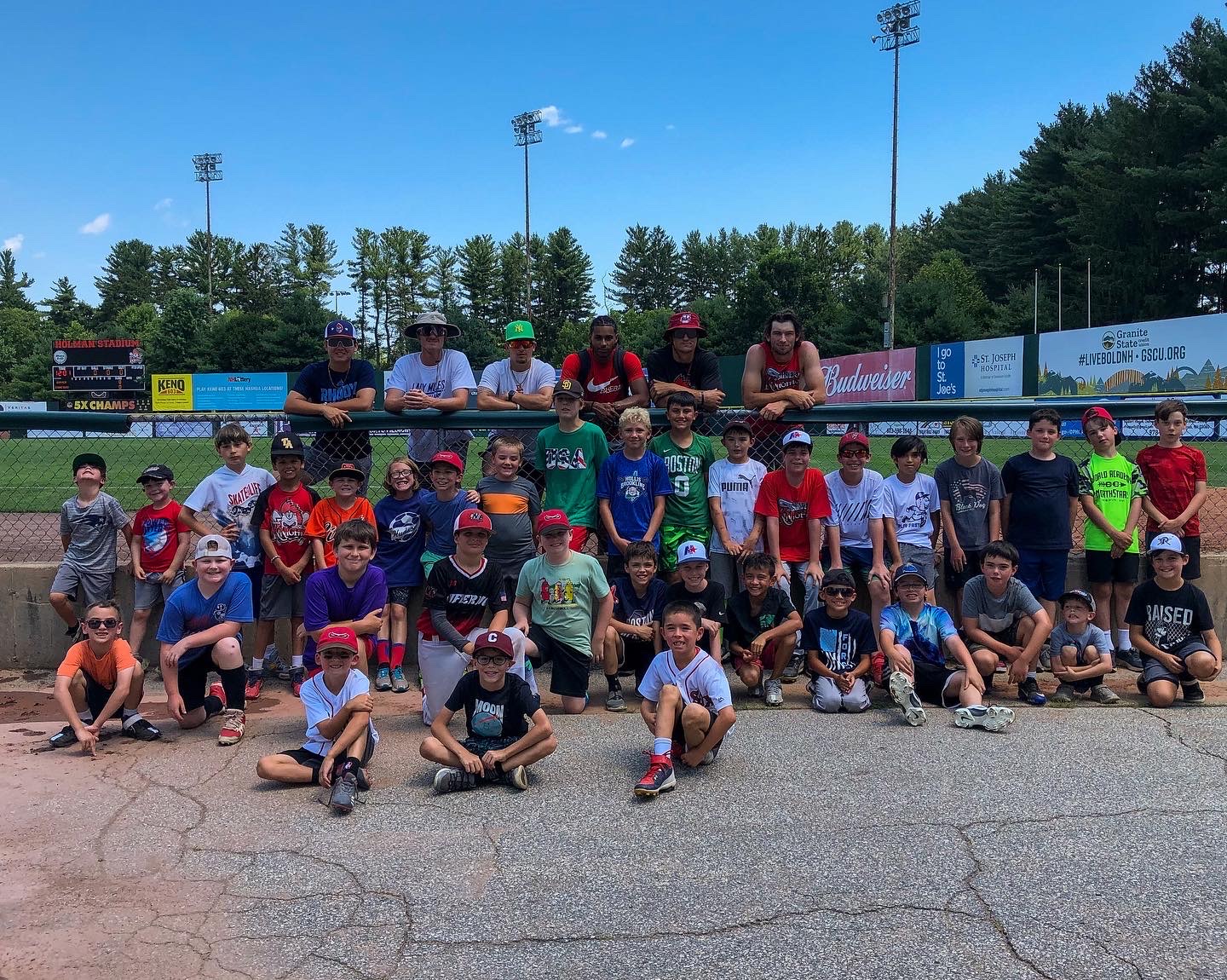 Open to boys and girls ages 6 - 13, these clinics will be run by Silver Knights GM Cam Cook, Assistant Coach Brendan Martin and players.
Each participant receives:
Baseball instruction and activities with Silver Knights coaches and players
Lunch each day (campers may also bring their own lunch, please inform us in advance of any food allergies)
The Silver Knights are offering two clinics this off-season. The Veteran's Day Clinic will be a 1-day clinic held on Friday, November 11 from 9 AM - 2 PM. The Presidents' Day Weekend Clinic will be a 3-day clinic held on Saturday, February 18 - Monday, February 20 from 9 AM - 1 PM. The clinics will be located at the Walter Bat Co. training facility at 1 Pine Street Ext. in Nashua and drop off for both clinics is available as early as 8:30 AM with our staff. Instruction begins at 9:00 AM. The rate for the Veteran's Day Clinic (1-day) is $50 and the rate for the Presidents' Day Weekend Clinic (3-day) is $150. The rate to do both clinics is $190.
Silver Knights Baseball Clinic allows kids of all skill levels to learn valuable lessons in hitting, throwing, catching and healthy exercise. Registration is open and can be completed simply by filling out the form below. Please fill out a separate form for each child attending the clinic. You can also call our office at 603-718-8883 to get more information or sign up your child for the clinic. For specific questions, please email Cam Cook at [email protected].
What to bring:
Baseball glove
Comfortable, athletic clothing
Sneakers/running shoes
Bat (optional)
Water bottle